Connecting with Windows ME
A step-by-step walkthrough
---
Windows Millenium Edition
A. Creating Dial-Up Connections.

1. Click the START button go to Settings>Dial-Up Networking Control Panel.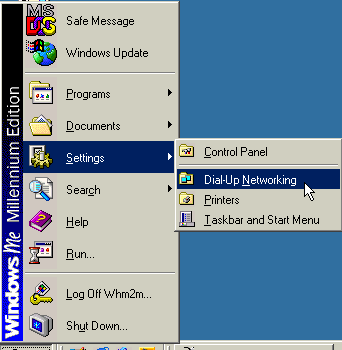 2. Double click "Make New Connection"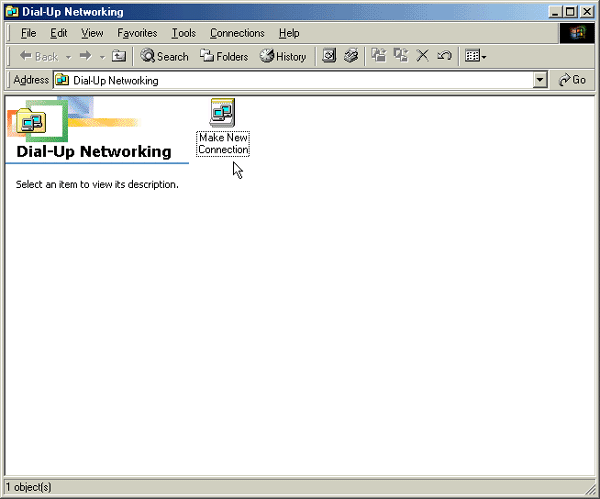 3. Click Next. If the dialog box appears, Select "Connect to the Internet using my phone line and modem.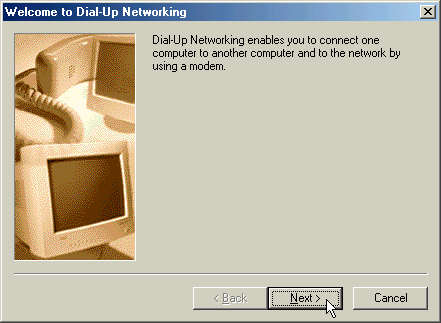 4.Type the name of your new connection "MartNet". Then click Next.

5. Enter in a local MartNet access number. If you do not know your local MartNet dial up access number, you can check here

.

6. Click Next, then Finish

C. Testing Connection

1.Create a shortcut of your MartNet connection by clicking on the icon it with your right mouse button, and choosing "Create Shortcut". Windows may tell you that "you can not create this shortcut" and asks you if you want to place it on the desktop. Click "yes'

2.Double click on this icon to run the program.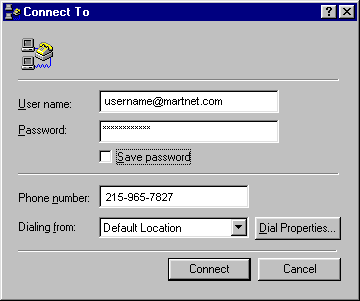 3. Enter your User Name and password. Your User Name is your complete email address (ie username@martnet.com). If you would like to save your password information so you do not have to enter it every time you connect, check off the "Save Password" box. After you have entered this information, Click connect and the modem will dial to MartNet. When you get the "Connected at" message, you are connected to MartNet!
NOTICE: If you are calling from an area (like Philadelphia) that requires 10 digit dialing make sure the phone number listed in your "Connect to" window has the area code included. If it does not, click on the "Dial Properties" button, next click on the button that says "Area Code Rules", and then check off the box that says "Always Dial the Area Code"

This Web Site is proudly built upon an Open Source foundation:




---
Home | Services | Support | Members | Software | Contact